NPC Weyrs and other useful information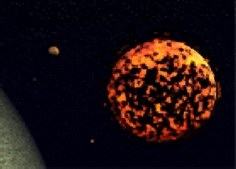 To enable consistency we have provided this table of NPC Weyrs and their corresponding Leaders for you reference. Please note you may not refer to Benden Weyr period. See our Rules for further information.

Weyrs
Bitra ~WW Junera, Umeith ~ WL H'ril, Generuth
Fort ~ WW Ynara, Kwehlorth ~ WL A'miro, Warpth
Harper Cove ~ WW Erlamine,Yolonth ~ WL D'har, Lamirth
High Reaches ~ WW Shaskia, Nilmerth ~ WL C'pan, Dernfath
Igen WW ~ Lovirn, Harvuth ~ WL G'ver, Smirnoth
Ista WW ~ Imyni, Quarith ~ WL A'dun, Malyrath
Southern ~ WW Niatta, Avrilth ~ WL Z'rin, Loxarth
Telgar WW Umery, Jirith WL J'pli, Mincarth

Holds

All Holds and Cotholds featured in Anne McCaffreys novels may be used as a reference, however Ruatha Hold is not to be referred to period. Please refer to our Rules.


Animals and Pets Allowable at Canyon Weyr

At Canyon Weyr and the surrounding Holds there are several allowances to the animals you may encounter or perhaps play.

Felines ~ These guys infest the plains.

Sport Dragons ~ These are throw backs like Ruth. Too small to ride in Wings and Too big to be flits.